Together with Avanade, we're developing new pipelines of tech talent | Australia

Avanade, a leading Microsoft solutions provider, has been working hard to be a market leader in developing new pipelines of tech talent.
"Finding talent in the Australian market has become increasingly difficult in the last few years. The Tech Council of Australia has created a roadmap to deliver one million tech jobs needed by 2025," says Deirdre McIntosh, Senior Director, Regional Capability Lead at Avanade.
"To meet this staggering requirement for skilled individuals, the whole industry needs to come together to create new and diverse pathways that will get talent into roles."
Generation Australia and Avanade are equally passionate about increasing participation within the tech sector. Generation Australia is proud that Avanade is a key employment partner and will continue to work together to increase tech participation in Australia.
The GA difference
Generation Australia's approach and methodology has the power to level the playing field and create new opportunities for all Australians.
Generation Australia focuses on teaching students technical skills relevant to their sector and includes behaviours and mindsets specific to a role, which helps them secure their first job and ensure that they excel in the position.
"We spend time developing behaviours and mindsets, learning new ones and finding ways to cement these through real-world experience will help job seekers stand out in the crowd," says Malcolm Kinns, CEO at Generation Australia.
Having accompanying behaviours and mindsets embedded into the curriculum to ensure candidates can make an impact from day one is an approach that employment partners, including Avanade, value greatly.
"Generation Australia has been channelling high-quality candidates into our Academy. They have some life experience under their belt and there is a level of maturity that comes with that. This helps us get them client-facing and up to speed much quicker," says Deirdre.
The approach to consistent and ongoing learning is another element that Avanade and Generation Australia both align on.
"In order to stay relevant in a fast-growing, always-evolving industry, continuous learning is a big part of Avanade's approach and culture. Aligning with a partner that shares the same ethos is a key difference for us. "
"Generation Australia is providing a bridge for graduates into technology and kickstarting their learning. Avanade is continuing that education journey for them through our Academy," says Deirdre.
The core characteristic of a partnership with Generation Australia is the opportunity for our partners to contribute back into the curriculum.
"We engage with our employment partners for their feedback and thoughts in how we can continue to ensure Generation Australia graduates are exceptionally well qualified to launch their careers and add value to employers from the very beginning," says Malcolm.
"Avanade has already embraced this opportunity, which is what makes it an exemplary employment partner."
A people-first approach
The partnership has helped to give those who have been overlooked due to their background, work history, mindset or behaviour the opportunity to change their live through meaningful employment.
"Avanade is very proud of the mutual benefit this partnership creates," says Deirdre.
"Graduates who have come from Generation Australia are invested in their own careers and are eager to embrace new opportunities, which make an immediate difference to our organisation.
At the same time, we are proud of the positive impact that comes from being part of Avanade has on their lives."
Avanade recently commenced Academy cohorts. Of the 30 spots, 14 are held by Generation Australia graduates, each with a unique story to tell.
Shahana Zaidi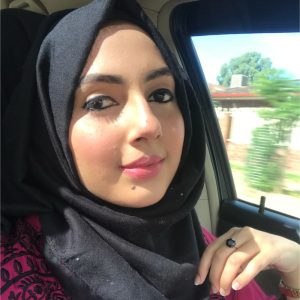 On many occasions I was about to give up — but with my persistent attitude and support from the Generation Team and my family, I kept going and I am glad that I did! I'm so proud of my decision!
Why did you want to join the tech sector? 
As a stay-at-home mum returning to the workforce, I was interested in exploring my creative side, but I just couldn't find the right opportunity. When the offer to join Generation Australia and their Junior Web Developer (JWD) program came along, the application process was so smooth, and I thought this was the right time for me to do something different.
How did Generation Australia help you on your path to finding a meaningful career? 
Had it not been for Generation Australia, I wouldn't have gotten into the academy with Avanade. The technical knowledge, positive attitude, growth mindset and adaptability that I learned from Generation Australia has played a key role in my progression. I didn't realise the importance of soft skills before starting the Generation program.
How do you feel about the next chapter and your journey with Avanade?  
I feel highly motivated and excited to be working for such an esteemed organisation like Avanade. I still have a lot to learn, however I feel like this is the right place for me to start my career. I'm very lucky to be working with a diverse bunch of people who have a great attitude and are always ready to help. I love the work culture at Avanade and am looking forward to helping them serve their purpose which is to make a genuine human impact.
Sirirat Wisessiri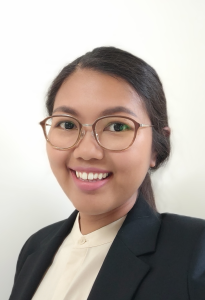 When I first came across Generation Australia, I thought they were too good to be true. But after doing some research and getting accepted into the JWD program it became one of the biggest and best decisions in my life.
Why did you want to join the tech sector? 
I have always been an avid user of technology and noticed the positive impact that technology has on the way people live and work. I wanted to be involved in improving people's everyday life, so I started teaching myself code. My passion for tech just grew from there.
How did Generation Australia help you on your path to finding a meaningful career? 
Coming from a non-tech background, I focused heavily on learning the technical skills I needed for a career in tech. But the differentiator with Generation Australia is the Behaviour, Skills and Mindset which you're taught. This core part of the program helps you build a foundation for your mindset to keep growing, learning and persisting through difficult times.
How do you feel about the next chapter and your journey with Avanade?  
I feel very excited and positive about my journey with Avanade. They have been extremely supportive, and the company culture is very good. They have plentiful resources that help me further my learning and have a supportive community that are always willing to help. I'm confident that the knowledge I've gained so far with Generation Australia and Avanade will help set me up for a successful career.
The partnership between Generation Australia and Avanade will help to strengthen new pipelines of talent for Australians and make a huge impact both at a social level and an organisational level.
"Generation Australia is a great partner, and we want to keep growing our partnership. As we expand our graduate academy, we want to look at how we can more closely align with the cadence of graduates coming from Generation Australia."
"This will help us continue to nurture emerging tech talent, and help even more graduates continue their learning and growth in the tech sector," says Deirdre.
Learn more about becoming a key employment partner or kickstarting your career in tech by visiting our website.
"Working with Generation Australia has mutually agreeable outcomes, not only for the business but for people as well. The impact we can make on individuals is key," says Tracey Young, Early Career Lead at Avanade.
"Graduates from GA already have life experience and understand the do's and don'ts of a working relationship. We're training them to be better consultants as they already have the informed support from Generation," says Deirdre McIntosh, Senior Director, Regional Capability Lead at Avanade.
"Our relationship with Generation Australia not only benefits us as a business but contributes to individuals on a much more personal level. This is not only a success story for us but we're making a difference in the lives of individuals," says Deirdre McIntosh, Senior Director, Regional Capability Lead at Avanade.