Removing Degree Requirements Paves Ways for Tech Talents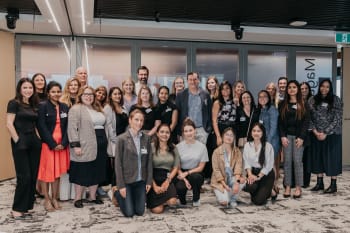 "Eliminating degree requirements has the potential to unleash 1.1 million tech candidates ready for employment," stated Generation Australia CEO Malcolm Kinns. He emphasised the importance of reinstating entry-level positions and reducing unnecessary prerequisites to assist struggling employers nationwide.
These remarks were made at Launching a Tech Hiring Revolution event hosted by Generation Australia in partnership with Microsoft Australia and Accenture, a company actively working to eliminate recruitment barriers for a more diverse workforce. Panellists from Westpac, Avande, and Tech Council of Australia also addressed the audience.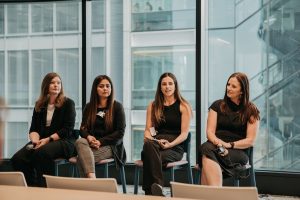 "While Australia grapples with candidate shortages, there's room for change. Shifting towards a skill-based approach, embracing both hard and behavioural skills, and reevaluating hiring practices can open significant opportunities for businesses nationwide," Malcolm suggested.
Accenture's removal of such barriers has led to an increase in enthusiastic and engaged candidates. According to the latest report 'Break down the barriers. Hire for skills not just degrees.' , with 9 out of 10 STEM roles requiring a Bachelor's degree or higher, the nation needs to reconsider its approach to employment. Read their report commissioned by Microsoft here.
"Removing barriers could unlock 1.1 million workers for tech jobs. Considering that 2 out of 5 tech roles in the United States and Canada don't demand a Bachelor's degree, Australia should rethink its requirements," the report emphasised.
Former stay-at-home mom Aqsa Shujal, completed a Generation program, paving the way for a career at Accenture. Transitioning from banking and finance, she credits the program for transforming her life.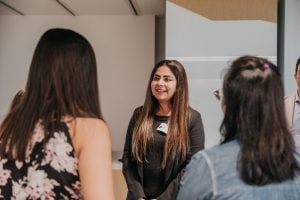 "After graduating, I started working with Accenture as a junior data analyst. Now I am financially independent, my self-esteem and confidence have improved, laying a solid foundation for success in my new career," Aqsa shared.
Generation's report, 'Launching a Tech Hiring Revolution,' released earlier this year, emphasised the need to rethink the initial steps on the tech job ladder to address industry challenges.