Anuradha | Australia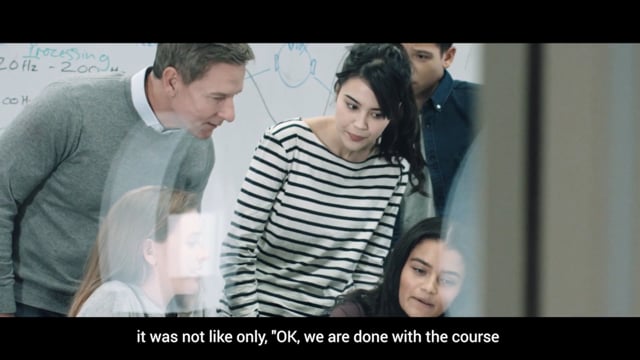 CAREER BREAK
Anuradha was a software test engineer for several years but took a break from the workforce after having children. She enjoyed her work, experiencing steady, consistent growth in her field before her career break.
After three years away, re-entering the workforce proved more difficult than she had anticipated. She says, "You know how demanding the industry is. There's a lot of technologies you have to catch up with. The competition is overwhelming."
When the COVID-19 pandemic hit, her job search became that much harder. "It was a total disaster," she says, reflecting on that time.
UPSKILLING TO EXPAND HER OPPORTUNITIES
Then she saw an ad for Generation Australia's Junior Web Developer program and decided to go for it. A few months later, she'd completed the course, entirely online.
Beyond the technical skills she gained, she especially appreciated Generation's wrap-around support. "We really got nice support from Generation … How to write your resume, how to write your cover letter, how to search for jobs, how to apply, how to improve your network. And that was really an eye-opener."
She also appreciated that she was still supported long after the bootcamp was officially over and was grateful for her ongoing connections with Generation staff.
LANDING A JOB
Shortly after finishing the Web Developer course, Anuradha landed several interviews through Generation with our network of employer partners.
She went from feeling a bit behind on the current technologies to becoming a top contender for jobs that required a combination of her new coding skills and prior software testing experience. All within a period of a few months.
The first job she got through Generation was a short-term contract position. When she finished that, she called the Generation Australia office, and the team got her another interview. She landed that one too, and began working with the company that is her employer today.
She has already recommended the program to three of her friends. "I gained a lot from Generation," she says.