Celebrating Diversity in Tech | Australia
On the whole, the technology industry hasn't traditionally had a great record when it comes to gender diversity. At Academy Xi, we are keen to be part of the necessary change to encourage more people from diverse backgrounds to enter the tech industry. Currently 65% of all Academy Xi graduates identify as female. This is a stat we are incredibly proud of as we help thousands of people pivot their careers towards the areas of tech, data, design, digital marketing and business.
Generation Australia, key partners of ours, are equally keen to be part of the change. Many of their educational programs address employment barriers for female and non-binary people by offering skills training focused on tech, confidence building and mentorship. The focus of diversity, equity and inclusion is at the forefront of their mission and exists in every learner's journey from end to end. In 2021, Generation Australia was a recipient of the Google Impact Challenge, to create further employment pathways for women and girls.
We sat down with four individuals who have been part of the Generation Australia and Academy Xi collaborative ecosystem. Some are past students, others are course instructors but all have a story to tell about how they have carved out a career in tech for themselves.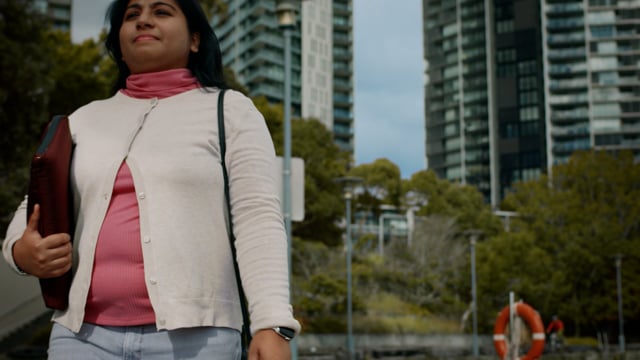 1.    Ayushi Karn
I was: A System Administrator
I now am: A Software Delivery Engineer at Clear Dynamics Pty Ltd
Pronouns: she/her
Creative, empathetic, resourceful.
Tell us about your journey into a career in Web Development. When I came to Australia, I experienced a big change in my career opportunities and direction. The job market just wasn't the same as in my home country. I wasn't able to contribute in a meaningful way. I found myself working in a job that I wasn't passionate about. Due to COVID, my role was made redundant – which actually turned out to be the push I needed. It was such a stark turning point and realisation. I said to myself "I am underselling myself. I don't want to be doing this every day." Although I had opportunities to get another job in the same field, I decided "No, this time I will choose something more meaningful". I wanted to transform my career. I began looking for a short, hands-on course in a technical field. That's when I found the Generation Australia Web Developer course.
What did you think of the Web Development course? The process of applying and being accepted was quick! The day after I applied for the Generation Australia program I was interviewed and then shortly thereafter accepted. I knew of Academy Xi and was pleased to learn that they were the course delivery partner. The program has helped shape me and ultimately carve out a career for myself that I am passionate about.
What is it like working in a traditionally male-dominated field? From my experience, the web development field used to be male dominated. These days there are plenty of senior female developers who people want to work with because of their experience and knowledge.
What excites you most about your career ahead? I have always been passionate about building things from scratch. I like the exploration process and love considering all possibilities related to a project. My current role challenges me. I am now working in a job that I love – and I am continuously learning. I find that incredibly fulfilling. Thankfully I am now in a position where I can see my career taking shape in the coming years.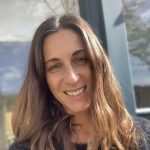 2.    Rachel Uberti
I was: a (non-technical) Product Manager for Intrepid Travel
I now am: an Associate Product Engineer for PaperCut
Pronouns: she/her
Pragmatic. Curious. Easy-going.
Where did your interest in web development start? I had been with Intrepid Travel for almost a decade and was looking for a career change out of tourism. I am fascinated by how companies drive innovation, and can create exceptional user experiences and relationships through software which was similar to my background in Travel Product Development which allowed me to create amazing customer experiences and see a product through all of its life-cycle stages. Although funnily enough, I had initially thought web development because of my travel agent days which involved working with a booking system that required you to know different codes, various tricks etc. and as it turns out, web dev is a combination of logic and creativity making it fun. I was also hearing plenty of talk around the widening skills gap in tech industries and knew that web development was a job that was in-demand and would meet that need for job security in such uncertain times. I also knew there was high earning potential so I could retain the travel lifestyle I love (I've lived in 5 countries to date). I am hopeful that in time I will be able to work from anywhere as coding involves truly global languages.
What was it like jumping industries? Equally exciting and terrifying! I came from a life of travelling the world and the comfort of a job where I knew exactly what to do. Then I stepped into a new world that was totally unfamiliar and required me to truly learn again for the first time since university. And I was starting from literally no experience – I'd never even seen code before the course started!
What did you think of the Web Development course? I appreciated the way the course built week on week. The structure was essentially to learn a concept and then very quickly apply that to your final project. It was so strategically designed. I enjoyed the blend of self-paced learning teamed with instructor support. I feel really proud to put Academy Xi on my LinkedIn profile. I know that the brand is well-respected in industry and it is reflected in the quality of the instructors.
What have been the highlights of your career so far? I am currently employed as a Product Engineer with Papercut. They are such an incredible company and I am just so excited about what is to come. Also, on a personal note, I just built the website for one of my local pubs, Three Crowns Hotel! I collaborated with a digital designer and coded my first website in React. It is exciting to see your own work out there being used.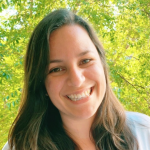 3.    Laize Ferraz
I was: A lawyer
I now am: A software engineer, PALO IT (and previous web development instructor, Academy Xi & Generation Australia)
Pronouns: She/Her
Communicative/Teamplayer/Maker
Where did your interest in web development start? Well, as an ex-lawyer, I haven't had the most typical pathway into a career in tech! I got to a point in my law career where I knew I needed a change – and I felt that it wanted it to be something IT-related. I considered project management, copywriting… and then I found a short course on HTML/CSS and I thought "I'm going to have a try" – and I LOVED it. I finished this initial course fast because I loved it so much. From then on, I purposefully carved out the time to build my skills and confidence as I picked up new programming languages.
What is it like working in a traditionally male-dominated field? My first job in the IT field was actually a team of three women and one man. #breakingthebias! So I guess I didn't initially feel I was working in a male-dominated field. I now work with four men in my team and we work well together. The IT industry in Australia is actually diverse in so many ways: gender of course but also nationality, background, age, transferable skills and career experience.
What have been the highlights of your career so far? My career in web development itself is a highlight in my life. I grew up in an environment that reinforced that women were not so good with numbers but great with softer, interpersonal skills. When the students from my first cohort as an instructor graduated from the Generation Australia Junior Web Development Bootcamp, I also felt a huge sense of satisfaction and accomplishment. It was satisfaction for their success in achieving their goal, but it was also satisfaction for me to realise that I was always learning, always improving.
What do you say to other women entertaining a move into a career in tech? Yes! First, don't buy into the traditional expectations around what a woman can and can't do. Spend time getting to know what you enjoy and what gets you excited. If you feel that, go for it. Second, deal with one challenge at a time. Don't try to know everything immediately. In time with continuous learning it will come! Third, emphasise what you are good at! When I was applying for my current role as a full-stack developer, I knew the front-end skills but didn't feel so confident about my back-end abilities. However, during the interview process I made it clear that I was a great communicator, would be an excellent team player and that I was keen to learn.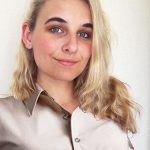 4.   Luc Ostman
I was: A front-end development freelancer
I now am: The lead web development instructor, Academy Xi & Generation Australia
Pronouns: They/Them
Maker, Teamplayer, Documentation Detective.
Where did your interest in web development start? I actually come from a tech-oriented family. My parents actually met while they were working in IT! They would sometimes sit me down and open the notepad on the computer and write HTML. I was also fortunate that the school I went to had a diverse IT program. Taught you about game-design, HTML, CSS. I would go home and I'd show my parents the websites I would create.
What was your turning point for choosing a career in a traditionally male-dominated field? Obviously, I was given quite a lot of opportunities to try new things in the tech space from an early age. In terms of a specific turning point that helped me to take the leap was when someone gave me the advice to think back to the kinds of activities you enjoyed as a kid when considering what kind of career to pursue. What were you passionate about and could spend hours on. For me, computing, coding and IT were those things.
What have been the highlights of your career so far? Definitely the teamwork and collaborative projects I've been lucky to be involved in so far. I love working together with a team where everyone has a role to play and a contribution to make. It is those moments of teamwork that I enjoy the most – where everyone is in flow, coding, knows exactly what needs to be done and is invested.
Can you share with us a time when you have actively challenged what it means to be female in the tech/digital industry? When I learned to code as a kid, it was absolutely male dominated. I felt there was a need to prove myself a little bit more because I was seen as a girl. I used this as an opportunity to prove myself through the quality of my work. It probably provided me with extra drive! I identify as non-binary and use they/them pronouns – which is another layer of complexity that can sometimes surround being a woman in this industry. This can raise questions such as "what defines gender?" and "what role does gender play in this sector?" I am empowered however, when I see every day the diversity that is building in this industry – and it is encouraging to see many young minds coming to work in this space bringing more and more ideas.
The partnership between Academy Xi and Generation Australia continues to prepare, place, and support people into life-changing careers that would otherwise be inaccessible to them. Learn more about Generation Australia and Academy Xi's joint programs.